Gel Nail Colours - Super stay 7 Day
Gel Nail Colours - Super stay 7 Day
&nbsp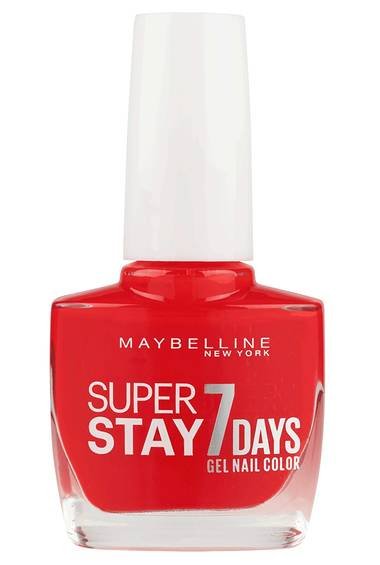 Gel Nail Colours - Super stay 7 Day
&nbsp
Buy Now
Maybelline SuperStay 7 Days Gel Nail Color has a curved brush giving you precision in your application. Achieve rich colour and high shine.
Enriched with Iron & Calcium compounds.
Lasts up for up to 7 days*
*With top coat touch-ups
1. Apply a clear base colour to your nails to help protect them from yellowing and make your nail colour last longer.
2. Paint the first line of colour down the middle of the nail from the base of nail to the tip leaving a small space at the base.
3. Then paint two strips on either side. Allow to dry before applying a second coat.
4. Finish with a single layer of SuperStay 7 Days 3D Gel Effect Plumping Top Coat.