HOW TO
GET GLOWING SKIN
What's so appealing about glowy, clear skin is that it truly comes from the inside out. Clear, glowing, radiant skin implies a life full of healthy habits, a good, consistent skincare routine, happiness—and some strategic, skin-plumping makeup.
HOW TO GET GLOWING SKIN TIP #1: LOOK FOR MAKEUP WITH SKIN-LOVING BENEFITS
Don't let the TLC stop at skincare. These days there are plenty of amazing makeup products packed with beneficial, skin-loving ingredients like the below!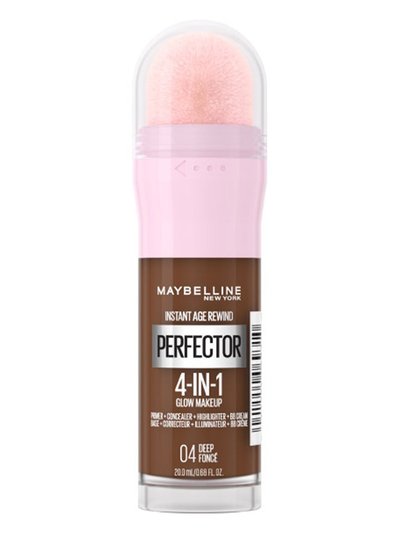 INSTANT AGE REWIND® INSTANT PERFECTOR 4-IN-1 GLOW MAKEUP
Meet your glow perfector. A primer, concealer, highlighter and BB cream all in one—this is your do-it-all makeup that delivers on luminosity. Evening your skin tone with light coverage, this amazing formula, available in five self-adjusting shades, gives your skin the glowy look you crave, instantly. What's not to love?

DREAM FRESH BB® CREAM
It's America's #1 BB Cream for a reason. Giving you that gorgeous, natural glow, this illuminating beauty balm's secret is lots of hydration. The oil-free, lightweight formula also protects with SPF 30, brightens, blurs imperfections, smooths, and enhances. Skincare, makeup + the ultimate glow? Sounds like a bright idea.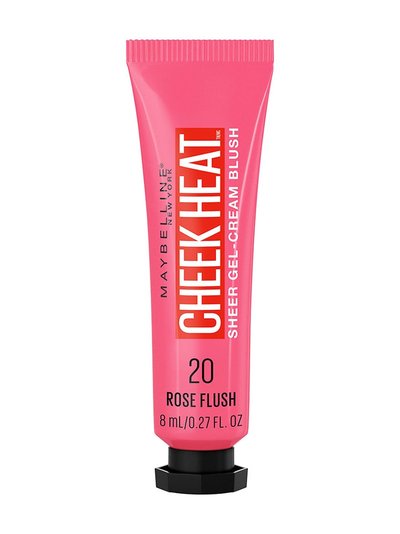 CHEEK HEAT GEL-CREAM BLUSH
The Best Cream Blush in Allure's Best of Beauty Awards, this oil-free, water-based gel cream blush gives you a natural flush plus an awesome soft, glow. The formula glides right onto the skin, letting its colorful pigments get to work. Tone it up or down—this cheek tint layers easily. Ready to light up your look? Thought so.
HOW TO GET GLOWING SKIN TIP #2: PAY ATTENTION TO INGREDIENTS
Read your bottles, tubes, compacts and more! Look for products with skin-loving ingredients like Hyaluronic acid, vitamin c, glycerine and collagen. The more you layer on, the better. Feel free to apply a moisture-rich BB cream or hydrating foundation on top of your moisturizer—skin needs plenty of quenching.

Hyaluronic acid: For plumper, dewier skin, add hyaluronic acid to your skin-care routine, ASAP. It's a naturally occurring molecule that binds to water to plump up your skin and give it that dewy, glowy look.
Collagen: We're all born with natural reserves of collagen in our skin, hair and bones—it's a stretchy protein that provides strength and structure. Problem is, we lose about 1% of it every year after the age of 20, resulting in fine lines. Using products with collagen in them helps rebuild our elasticity, resulting in firmer, plumper, more youthful looking skin over time.
Vitamin C: Vitamin C is a potent antioxidant that fights off environmental aggressors, and helps our body and our skin cells stay healthy. It's often used in skincare to help keep signs of aging at bay.

Glycerin: Glycerin isn't going to win any buzz awards for being new, sexy or breakthrough—but it's a super-effective, lightweight moisturizer often found in many skincare products you probably already own. This naturally occurring compound attracts and draws moisture into the skin. It fills in tiny cracks within the skin, resulting in a softer, suppler texture.


HOW TO GET GLOWING SKIN TIP #3:MOISTURIZE SKIN
Day, night, whenever it feels right—moisturize. Daily moisturizing helps retain skin's natural barrier and creates a smooth, even surface. Moisturizers also help skin stay taut and bouncy. In the morning, let your moisturizer sink in for about 3-5 minutes before applying your makeup over it. If you're new to moisturizing, it may take some time and experimentation to find the right formula for you, since every complexion is different.


HOW TO GET GLOWING SKIN TIP #4: DRINK WATER
Your skin: the largest organ in your body is thirsty, too! Quench that thirst, stay hydrated and improve the look of dry skin. The rule of thumb is that adults should drink about 2 gallons a day to stay optimally hydrated. Some swear that waking up and drinking a cup of warm water with lemon, first thing in the AM is the secret to their perfect complexions.
HOW TO GET GLOWING SKIN TIP #5: SLEEP...ALOT
Zzzz. Sleep helps skin cells renew. Turn in for a tune up! Going to bed at a consistent time every night helps your body "shut down" and go into repair mode easily. Keep sheets and pillowcases fresh and clean to avoid dirt and oil build-up in the fabric that can cause breakouts. Some people swear by sleeping on smoother silk pillowcases, to reduce line-causing friction on skin.