BEST OF
OUR 5 BEST FOUNDATIONS FOR DRY SKIN
SOOTHE & HYDRATE SKIN WITH FOUNDATION

Dry skin doesn't break for summer. Sunlight absorbs moisture from your skin, leaving it dry and flaky. Air conditioners are trouble too; they leave skin dry and dehydrated after hours of exposure. So what's a makeup-lover to do? Hydrate, hydrate, hydrate with our best foundation for dry skin!
HOW TO SOOTHE DRY SKIN?
Switching up your skincare routine to gentler, more moisturizing products helps—but so does switching up your foundation. Look for cushiony, hydrating formulas packed with skin-plumping, softening ingredients like hyaluronic acid, collagen and vitamin E which will work overtime keeping skin silky throughout the day. A hydrating formula will also help smooth out any flakiness in a way ordinary foundation won't. In the market for one? We've got five super-star options to try out.




WHICH TYPES OF FOUNDATION ARE BEST FOR DRY SKIN?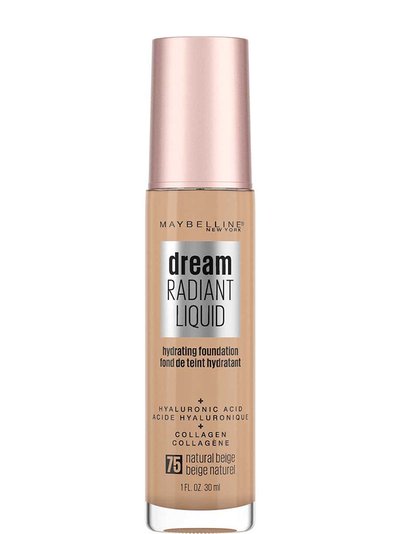 OUR BEST OVERALL FOUNDATION FOR DRY SKIN: DREAM RADIANT LIQUID HYDRATING FOUNDATION
This foundation is formulated specifically for those with dry skin. Think of it as a skin-quenching liquid foundation and hydrating serum in one. It delivers up to 12 hours of constant, juicy hydration and is tricked out with incredible cushioning ingredients, like collagen and hyaluronic acid—a science-backed ingredient that makes skin look and feel youthful and hydrated. It costs a bit more, but the benefits are worth it.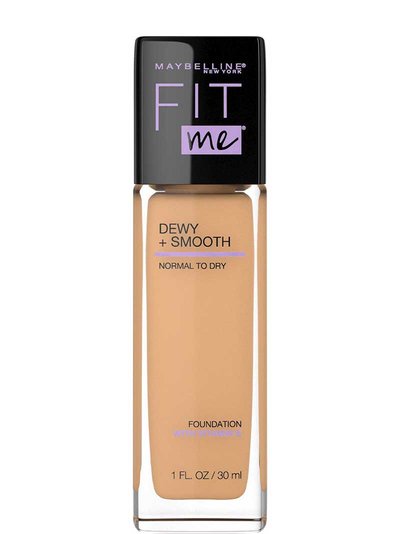 OUR BEST VALUE FOUNDATION FOR DRY SKIN: FIT ME DEWY + SMOOTH FOUNDATION
This is a great, affordable option for anyone to try out. Ideal for normal-to-dry skin that needs medium coverage, it's made with vitamin E to soothe, smooth and hydrate any errant rough patches without feeling heavy or too rich. The coverage is sheer and buildable, and the finish is light and dewy. Customers call out its "fresh feeling" as you apply it and its easy blendability.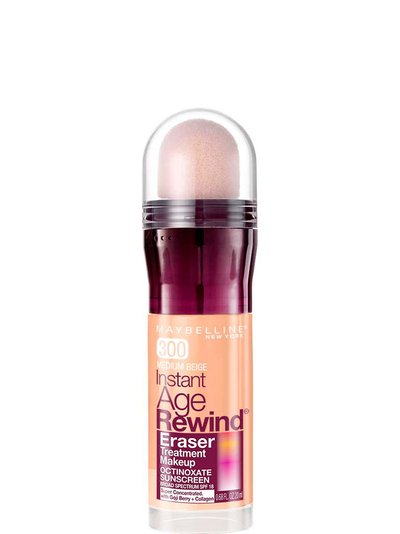 OUR BEST ANTI-AGING FOUNDATION FOR DRY SKIN: INSTANT AGE REWIND ERASER TREATMENT
Hydrate your skin with the power of goji berries and correct signs of aging at the same time. Our super-concentrated foundation moisturizes normal-to-dry skin while covering dark circles, fine lines, and age spots so your skin feels plumper and you look younger. It's a bit of a splurge but worth every penny!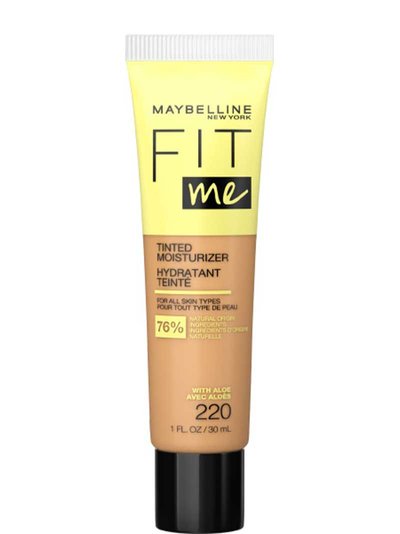 OUR BEST TINTED MOISTURIZER FOR DRY SKIN: FIT ME TINTED MOISTURIZER
Our Fit Me Tinted Moisturizer gives your normal-to-dry skin up to 12 long hours of hydration plus natural, shine-free coverage, blurring pores and hiding frustrating imperfections. What's more, it's created from 76% natural origin ingredients with aloe. Get rid of flaky skin and get a natural hint of color with this soothing, lightweight formula.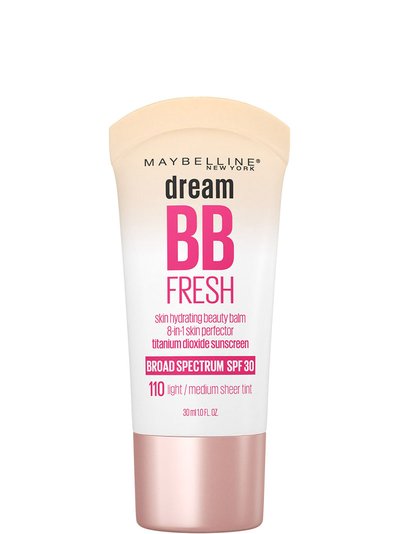 OUR BEST BB CREAM FOR DRY SKIN: DREAM FRESH BB CREAM
America's #1 BB Cream, this lightweight beauty balm (that's what BB stands for!) hydrates, brightens, smooths, blurs imperfections, enhances and protects with SPF 30. That's skincare and makeup for your normal-to-dry skin all in one! Your skin will feel amazing and refreshed, plus you'll get that sheer, buildable coverage you love. All this and the price is a steal!